Who We Are
We are an inclusive and diverse group of individuals and organizations, representing various faiths, including Christianity, Judaism, Islam, New Thought, Unitarianism, and more. We come together to promote religious understanding, respect, and cooperation in the Grand Valley area.
Our Purpose
The purpose of this organization is to foster cooperation among its members. Grand Valley Interfaith Network (GVIN) seeks to provide a means for coordinated community service and action, to foster opportunities for learning and mutual support, and to serve as a clearing house of information and resources between the community and the members.
What We Do
We organize various programs and events that promote interfaith understanding, including interfaith dialogue forums, workshops, and community service projects. Through these initiatives, we aim to create a space where people can learn about different religious traditions, explore common values, and celebrate diversity.
Get Involved
We welcome individuals and organizations of all faiths to join us in our mission. Whether you are a member of a religious community or simply interested in learning more about different faiths, there are many ways to get involved. Attend our events, participate in interfaith dialogues, or volunteer with our community service projects. Together, we can make a difference and promote understanding among different faith traditions.
Stay Connected
To stay up to date with our latest news, events, and initiatives, please connect with us on social media or visit our BLOG often. We look forward to keeping in touch with you and inviting you to be part of our interfaith community.
History
The Grand Valley Interfaith Network was originally incorporated on November 2, 1977 as "COSMICOS, Inc." for "religious purposes." The founders were James E King, Conard Pyle, Ronald Harris, Richard Foster, Samuel Day, Joy Eisenhauer and Robert Toll, all of Grand Junction after a historic meeting on October 20th.
A new constitution (and name change) occurred on May 4, 1999, when the Grand Valley Interfaith Network assumed its present name and mission, through the leadership of President Richard Riddoch.  The first board members were: Vernon Black (VP), Joy Eisenhauer (Sec), and Douglas J McKee.
Presently, the Grand Valley Interfaith Network is administered through the deliberations of a collaborative board, representing network members.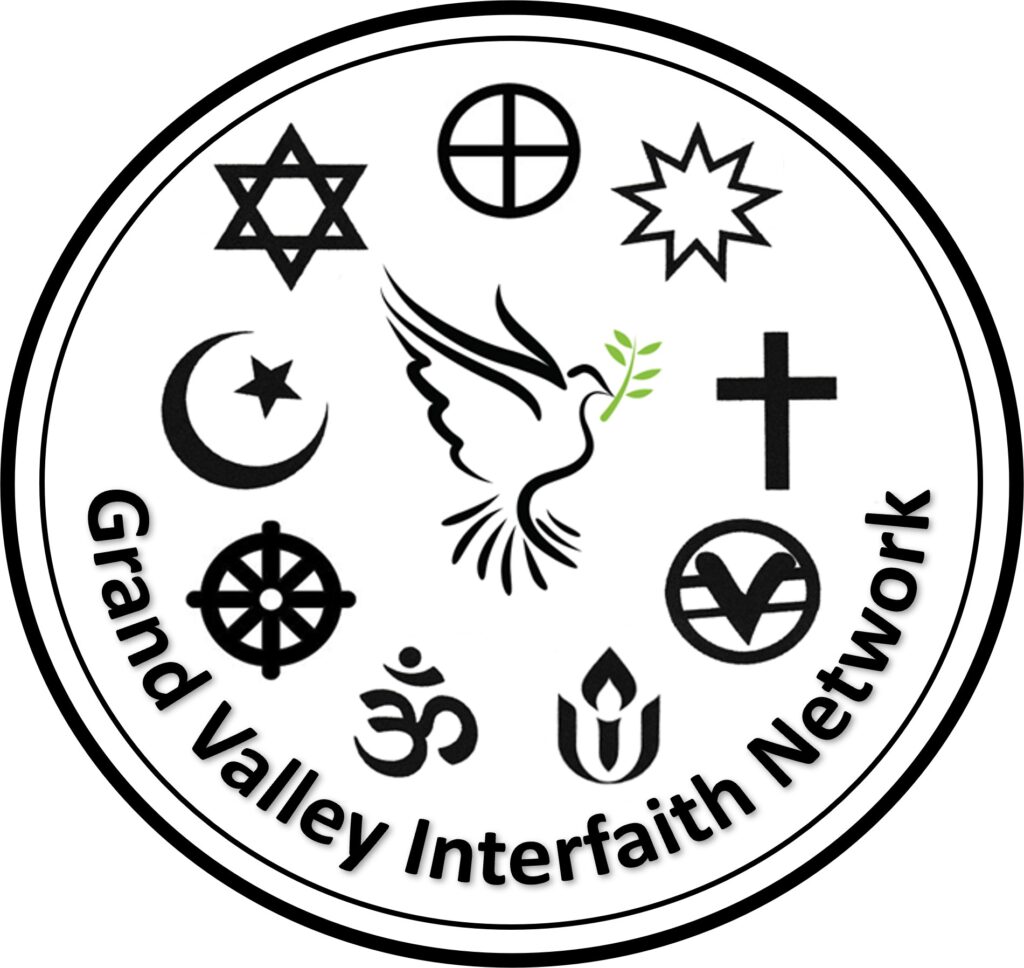 Chair: Dave Edwards, Ohr Shalom
Vice Chair: Wendy Jones, Unitarian Universalists of Grand Junction
Secretary: Kellene Mortensen, Church of Jesus Christ of Latter Day Saints
Treasurer: Joan Brighton, Baha'i's of Grand Junction
Chair Emeritus: Sherry Cole, Global Heart
Chair Emeritus: Sister Karen Bland, Catholic Outreach